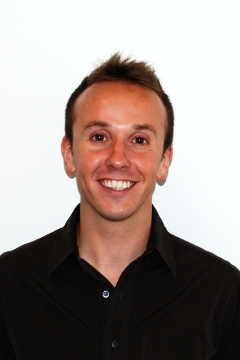 Wilfried Coenen
Postdoctoral scholar
Room: EBUII 566
E-mail: wicoenen [at] ucsd [dot] edu

Bio
Wilfried Coenen started studying theoretical physics in his home country Belgium at the Universiteit Hasselt. He continued his studies at the Technische Universiteit Eindhoven, where in 2005 he obtained a M.Sc. in Applied Physics. During his master's thesis he stayed 9 months at the Von Karman Institute for Fluid Dynamics.
After finishing his studies in Eindhoven, Wilfried moved to Spain to start a PhD at the Universidad Carlos III de Madrid. His PhD thesis titled "Absolute instability in the near field of low-density jets" was directed by Alejandro Sevilla and was presented in 2010.
During a post-doc, Wilfried collaborated with the fluid mechanics research group at the Universidad de Jaén. In 2011 he joined the Universidad Carlos III de Madrid again as a lecturer, where he stayed until his transfer to UC San Diego in 2015.
CV
Curriculum vitae (last update: December 9, 2016)
Publications